ESG + DC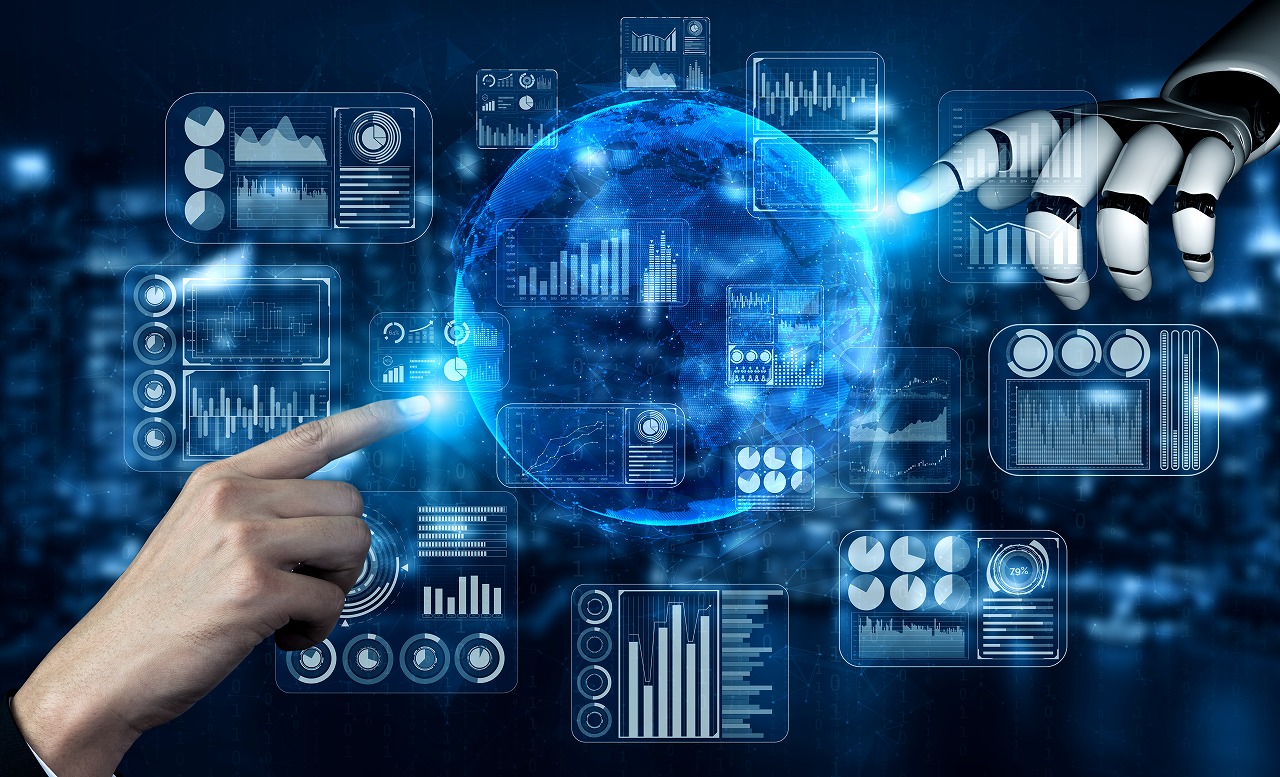 Data center facility inspection robots to be fully deployed from April 2023 (NTT DATA)
NTT DATA Co., Ltd. is working to remote/automate equipment inspection work using robots at the data center "NTT Shinagawa TWINS DATA Building" (hereinafter referred to as "Shinagawa Data Center") operated by the company. announced that it has confirmed that it is possible to reduce the equipment inspection work that was previously done by about 50%.
From April 2023, NTT DATA will proceed with the introduction of robots to data centers nationwide.
Background of robot introduction
NTT DATA explained that the building management industry, including data centers, is facing a serious manpower shortage, and that facility management work, in particular, is facing a shortage of skilled workers, and that there is a need for labor savings and more efficient work implementation.
Among facility management operations, the company believes that inspection work is highly effective in reducing manpower and that remote/automated operations are feasible through the use of digital technology, and has been conducting verification for practical application at its Shinagawa Data Center.
Overview of Robot Introduction and Changing Checking Tasks
In this initiative, a robot automatically patrols a predetermined inspection route, taking pictures of meters, lamps, and facility exterior, and acquiring environmental data such as odors using sensors, thereby replacing the work of measuring meters, checking lamps, and checking for abnormalities in appearance and unusual odors that had previously been performed by humans.
In this method, a single camera or sensor can be used to inspect multiple locations, and there is no need to modify the current equipment in operation, making it cheaper and simpler to achieve remote/automated operation than other methods such as installing IoT cameras and sensors for each inspection target or converting to smart meters.
The robot used in this project is a next-generation avatar robot "ugo Pro" modified for facility inspection work in collaboration with ugo Corporation, a manufacturer of business DX robots.
In order to capture detailed meter readings, the robot is equipped with a 4K camera with higher image quality than the standard model, and multiple devices such as an odor sensor, microphone, and thermo camera can be mounted on the ugo itself to expand its applications depending on the inspection items.
The robot can be operated using only a PC, and its travel route can be set with no code, making it easy for on-site personnel to use the robot. The robot can switch between automatic traveling and remote control, and can be used not only for automatic inspection work, but also for multiple applications, such as work support from a distance.
These features not only allow the robot to handle a variety of inspection items, but also to expand its applications to include remote work support and construction attendance.
By using robots and sensors to remotely/automatically perform inspection work, not only can work hours be reduced, but also the threshold values for determining abnormalities, which used to rely on human senses, can be quantified to enable detection of abnormalities without relying on skilled workers.
In addition, by making it possible to remotely perform tasks that could only be performed onsite, including work support and construction attendance, it is expected to support flexible work styles and secure new workers.
About the future
In the future, NTT DATA aims to expand the scope of automation to include recording and reporting work that currently requires personnel to perform, and to reduce the time required for inspection work by up to 80% by promoting linkage with meter reading systems and abnormality detection AI.
NTT Data will also work to enhance facility management operations, such as advanced abnormality detection and predictive maintenance of facilities, utilizing data acquired by robots and sensors.
Starting in April 2023, the initiative will be rolled out sequentially to 15 data centers nationwide.
Furthermore, based on the knowledge gained from these efforts, the company aims to offer the service commercially as a remote/automated service for facility inspection operations by the end of FY2023.
For commercial provision, ugo will utilize the new robot "ugo mini" developed by making use of the knowledge obtained through joint verification with NTT DATA to develop remote/automation solutions for facility management operations, from consulting for introduction. NTT DATA provide one-stop support from system construction to operation to solve customer problems.
The day of full-scale deployment of robots for facility inspection operations at data centers is eagerly awaited to help resolve the serious labor shortage.