TOPICS & NEWS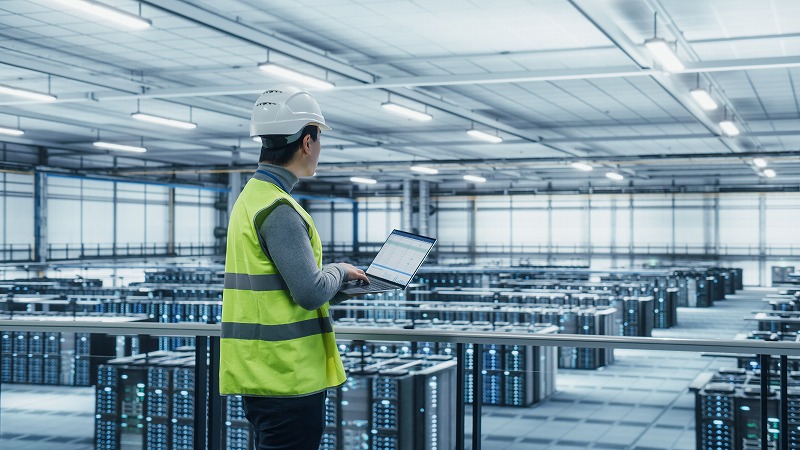 Data center business, Kansai region where demand is increasing
The Kansai region, centered on Osaka, is a rapidly growing market for data center businesses, second only to the Tokyo metropolitan area, which is the largest in the Asia-Pacific region. As corporate DX (digital transformation) progresses, there is a wide range of demand not only from local companies but also from domestic and foreign companies.
New data center rush
In 2019, NTT Communications (NTT Com: NTT Com) opened the largest data center in the Kansai region in Ibaraki City, Osaka Prefecture.
In February 2023, MC Digital Realty, a data center joint venture between Mitsubishi Corporation and Digital Realty, will open a new data center in Osaka.
In the past two months, Asian real estate company ESR Group has started construction of a 19.2MW data center in the Osaka area. Optage Inc. has announced plans to build a 14-story carrier-neutral data center, scheduled to open in January 2026.
Kansai Electric Power Co., Ltd. and U.S. company Sarai One for data center development
U.S. data center developer and operator Cyrus One has partnered with Kansai Electric Power Co., Inc. (KEPCO), a Japanese energy company, to develop new data centers in Japan.
On May 22nd, Kansai Electric Power announced that it would establish a joint venture with Cyrus One to develop data center business in Japan. Invest at least 1 trillion yen ($7 billion) over the next 10 years to build large-scale data centers called "hyperscale" with a "power receiving capacity" of 50,000 kW or more per location, which indicates power consumption, in the Kansai and Tokyo metropolitan areas. We are planning to start development and operation in the summer.
In 10 years, we aim to achieve a total power receiving capacity of 900,000 kilowatts or more, a scale that uses almost as much electricity as a single nuclear power plant.
Representative directors of the new company will be dispatched from both companies. The Kansai Electric Power Group will bring together the strengths of both companies, including know-how related to power supply to data centers and real estate acquisition, and Cyrus One's sales capabilities to IT (information technology) companies that are data center customers. We have already secured the construction site for the first project in Kansai and plan to start construction as soon as possible.
Attention to the data center industry in the Kansai region
New data centers in the Kansai region continue to see a rush to build new facilities, and demand for these facilities is expected to continue to grow.
Kansai Electric Power's hyperscale data center operation is likely to attract more attention to trends in the data center industry in the Kansai region.