Archive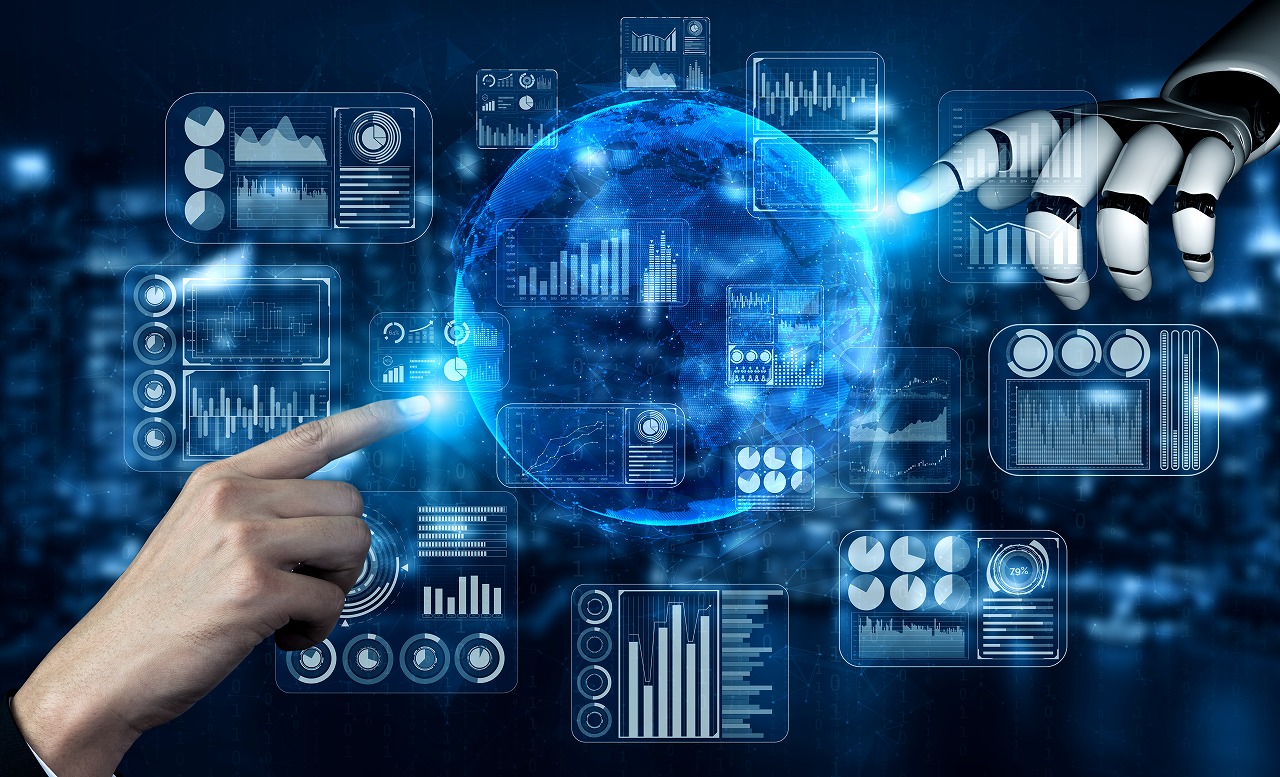 Data center facility inspection robots to be fully deployed from April 2023 (NTT DATA)
NTT DATA Co., Ltd. is working to remote/automate equipment inspection work using robots at the data center "NTT Shinagawa TWINS DATA Building" (hereinafter referred to as "Shinagawa Data Center") operated by the company. announced that it has confirmed that it is possible to reduce the equipment inspection work that was previously done by about 50%.
From April 2023, NTT DATA will proceed with the introduction of robots to data centers nationwide.
Background of robot introduction
NTT DATA explained that the building management industry, including data centers, is facing a serious manpower shortage, and that facility management work, in particular, is facing a shortage of skilled workers, and that there is a need for labor savings and more efficient work implementation.
Among facility management operations, the company believes that inspection work is highly effective in reducing manpower and that remote/automated operations are feasible through the use of digital technology, and has been conducting verification for practical application at its Shinagawa Data Center.
Overview of Robot Introduction and Changing Checking Tasks
In this initiative, a robot automatically patrols a predetermined inspection route, taking pictures of meters, lamps, and facility exterior, and acquiring environmental data such as odors using sensors, thereby replacing the work of measuring meters, checking lamps, and checking for abnormalities in appearance and unusual odors that had previously been performed by humans.
In this method, a single camera or sensor can be used to inspect multiple locations, and there is no need to modify the current equipment in operation, making it cheaper and simpler to achieve remote/automated operation than other methods such as installing IoT cameras and sensors for each inspection target or converting to smart meters.
The robot used in this project is a next-generation avatar robot "ugo Pro" modified for facility inspection work in collaboration with ugo Corporation, a manufacturer of business DX robots.
In order to capture detailed meter readings, the robot is equipped with a 4K camera with higher image quality than the standard model, and multiple devices such as an odor sensor, microphone, and thermo camera can be mounted on the ugo itself to expand its applications depending on the inspection items.
The robot can be operated using only a PC, and its travel route can be set with no code, making it easy for on-site personnel to use the robot. The robot can switch between automatic traveling and remote control, and can be used not only for automatic inspection work, but also for multiple applications, such as work support from a distance.
These features not only allow the robot to handle a variety of inspection items, but also to expand its applications to include remote work support and construction attendance.
By using robots and sensors to remotely/automatically perform inspection work, not only can work hours be reduced, but also the threshold values for determining abnormalities, which used to rely on human senses, can be quantified to enable detection of abnormalities without relying on skilled workers.
In addition, by making it possible to remotely perform tasks that could only be performed onsite, including work support and construction attendance, it is expected to support flexible work styles and secure new workers.
About the future
In the future, NTT DATA aims to expand the scope of automation to include recording and reporting work that currently requires personnel to perform, and to reduce the time required for inspection work by up to 80% by promoting linkage with meter reading systems and abnormality detection AI.
NTT Data will also work to enhance facility management operations, such as advanced abnormality detection and predictive maintenance of facilities, utilizing data acquired by robots and sensors.
Starting in April 2023, the initiative will be rolled out sequentially to 15 data centers nationwide.
Furthermore, based on the knowledge gained from these efforts, the company aims to offer the service commercially as a remote/automated service for facility inspection operations by the end of FY2023.
For commercial provision, ugo will utilize the new robot "ugo mini" developed by making use of the knowledge obtained through joint verification with NTT DATA to develop remote/automation solutions for facility management operations, from consulting for introduction. NTT DATA provide one-stop support from system construction to operation to solve customer problems.
The day of full-scale deployment of robots for facility inspection operations at data centers is eagerly awaited to help resolve the serious labor shortage.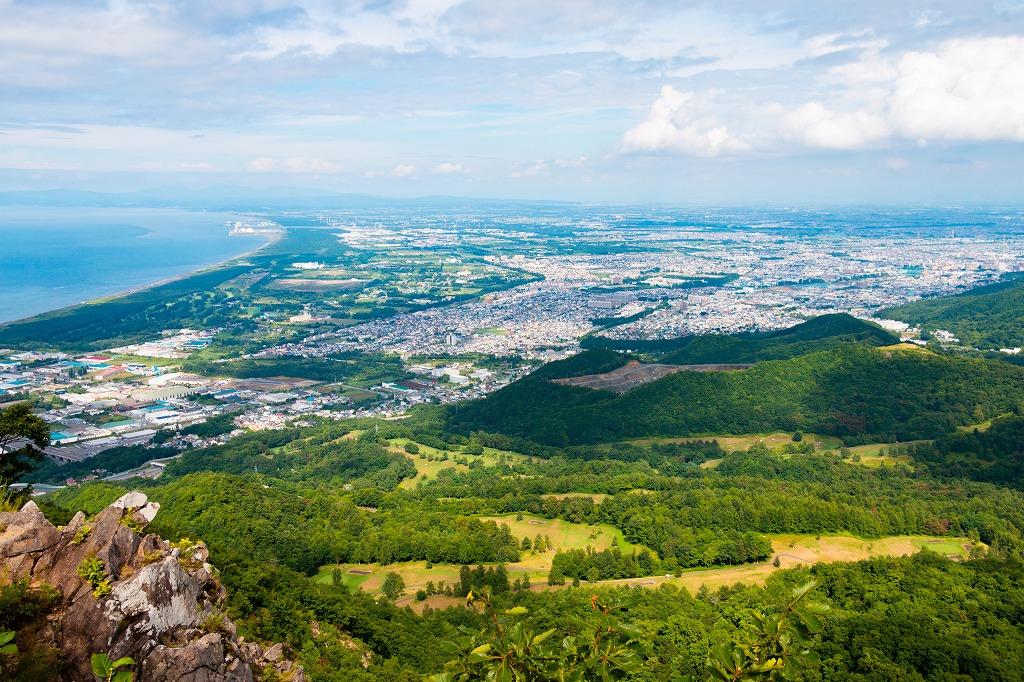 Announced the start of construction of "Zero Emission Data Center" planned in Ishikari City, Hokkaido (KCCS)
On November 24, 2022, Kyocera Communication Systems Corporation (KCCS) announced that KCCS will begin construction of a zero-emission data center in Ishikari City, Hokkaido, Japan, in December 2022, with the data center scheduled to open in the fall of 2024.
In 2019, KCCS announced plans for a zero-emission data center in Ishikari, Hokkaido, which will operate on 100% renewable energy.
Subsequently, due to a change in the originally planned baseload power supply plan, the power supply configuration and data center design were revised, and now the company has announced the start of construction and opening schedule.
The data center to be constructed will be located in the Ishikari Bay New Port area of Ishikari City, Hokkaido, with a site area of approximately 15,000 square meters, total floor space of approximately 5,300 square meters (at the time of opening), and 400 racks (at the time of opening).
Toward Achieving Carbon Neutrality by 2050
In Japan, local production and local consumption of renewable energy is an important theme for achieving carbon neutrality (virtually zero greenhouse gas emissions) by 2050, as is the decentralization of data centers in the "Digital Rural City State Concept" being promoted by the government. The introduction of "real renewable energy," which reduces environmental impact to plus or minus zero through the purchase of environmental values such as non-fossil certificates, is progressing.
To this end, expansion of "direct use of renewable energy" is also needed to further increase the amount of renewable energy introduced.
However, it is not easy to achieve "direct use of renewable energy" in large-scale demand facilities such as data centers, as securing stable renewable energy power and economic efficiency is a challenge.
Ishikari City has been selected as a "Decarbonization Leading Region (1st round)" by the Ministry of the Environment in a publicly solicited project to achieve carbon neutrality by 2050.
In addition, KCCS has formulated the "Redesigning the Region through Local Production of Renewable Energy and Decarbonization," a measure aimed at zero carbon, and is aiming for a decarbonized industrial cluster by supplying renewable energy to the data center cluster and surrounding facilities in the Ishikari Bay New Port area.
The zero-emission data center will utilize the abundant renewable energy sources in the region, and a new solar power plant owned by KCCS will be built in the vicinity of the data center to directly utilize those renewable energy sources.
In addition, in order to operate the data center while simultaneously ensuring the "reliability," "environmental friendliness," and "economic efficiency" of multiple renewable energy sources, KCCS will build its own power supply and demand control mechanism utilizing storage batteries and AI technology.
KCCS aims to demonstrate the possibility of local production for local consumption of renewable energy through the "data center business operated on 100% renewable energy" in Ishikari City, as well as to contribute to regional revitalization through decentralized data storage in Japan and the creation of jobs for data center technicians and energy-related engineers. The project also aims to contribute to regional revitalization by creating jobs for data center technicians and energy-related engineers.
Expectations are high for the opening of a "zero-emission data center" to achieve carbon neutrality by 2050.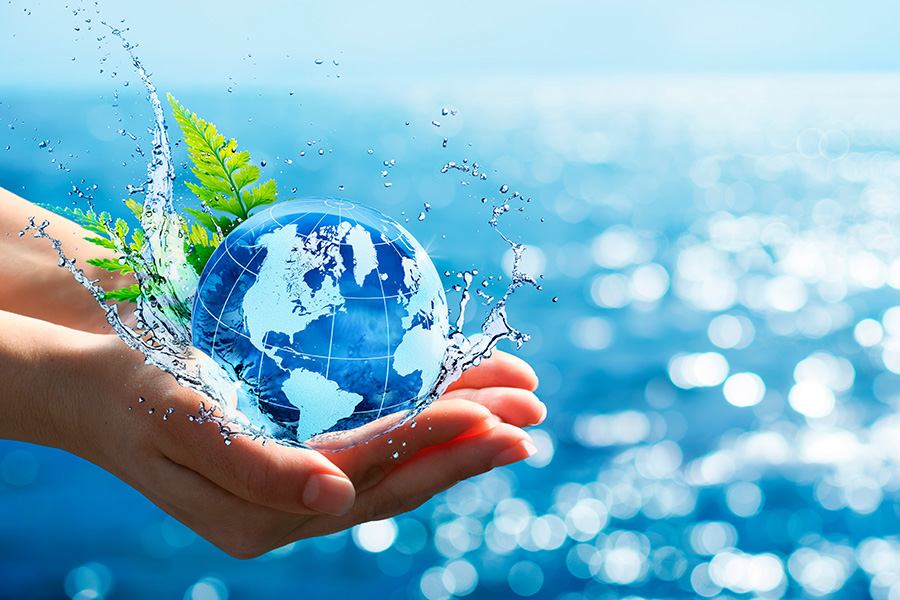 Commitment to be water positive by 2030 (AWS)
What is Water Positive
Water positive means providing more water than you consume. With freshwater shortages becoming an issue around the world, companies are making various efforts to secure water.
There are two main ways to do it: either reduce consumption or increase supply.
There are ways to reduce water consumption, such as water conservation and recycling, and ways to increase water supply, such as investing in areas and businesses with high water stress, such as water scarcity and water pollution.
AWS Committed to Reducing Water Use in Data Centers
Amazon Web Services (AWS) is the new hyperscaler that has committed to making their business water positive.
At the AWS re:Invent event held in Las Vegas, the company announced a policy to achieve water positive by 2030, returning more water to the community than it uses directly in its operations.
AWS CEO Adam Selipsky said:
"Water scarcity is a major problem around the world, and with today's announcement by Water Positive, we are committed to doing our part to help solve this fast-growing problem.
To ensure universal access to water, we need to develop new ways to conserve and reuse this precious resource. While we are proud of what we have achieved so far, we also believe that more can be done.
We are committed to leading water stewardship in our cloud business and giving back more water than we use in the communities in which we operate. We believe this is the right thing to do for the environment and our customers. "
The company's efforts to achieve this goal include: analyzing water usage in real time, using IoT technology to identify and fix leaks, using recycled or rainwater for cooling, and reusing water multiple times. It includes replenishment as well as reimbursement activities, including the availability of on-site water treatment systems, and where possible, funding for waterless cooling and various water replenishment activities at the facility.
In 2021, AWS said it achieved a global Water Use Efficiency (WUE) index of 0.25L water per kWh. In Ireland and Sweden, AWS says it doesn't use water to cool its data centers 95% of the year.
According to a US Department of Energy report, the average evaporative cooling data center WUE is 1.8L per kWh.
In the UK, AWS is working with The Rivers Trust and Action for the River Kennet to create two wetlands on tributaries of the River Thames.
"England's rivers are national treasures and we are delighted to partner with AWS and work with our member trusts here to protect the Thames and its tributaries," said Mark Lloyd, CEO of The Rivers Trust. said.
"AWS' commitment to be water positive by 2030 drives the actions needed to help restore rivers and water resources impacted by climate change.
We look forward to expanding our relationship with AWS and using this partnership to demonstrate similar avenues for other companies to jointly support water management activities that improve the resilience of rivers. "
Data centers use a lot of water for cooling, but it's not clear how much water the industry actually uses.
Researchers estimate that on average in the US, 1 MWh of data center energy consumption requires 7.1 cubic meters of water, but this can vary widely by region and facility.
Efforts of Google, Microsoft and Meta
Google, Meta and Microsoft have committed to being water positive by 2030, but many of their facilities now use millions of gallons of water per day.
Colocation and peering service provider CyrusOne, which owns and operates over 40 carrier-neutral data centers in North America, Europe and South America, claims several of its facilities are water positive. 
Morningstar Sustainalytics, a leading ESG research, ratings, and data provider that has helped investors around the world develop and implement responsible investment strategies, previously released a report showing that Microsoft is leading the market in water conservation efforts.
European data center operators pledged to the European Commission earlier this year to reduce water usage to up to 400ml per kWh of computer power by 2040.
Due to the effects of global warming and population growth, water shortages are becoming a problem around the world. We will continue to keep an eye on the water positive initiatives of major companies.